Grandiose or simple, with hundreds of guests or just an intimate  group, you can always picture your event in your head. This image deserves a venue that does it justice. ​Saraphi House is the perfect place  to create ​unique memorable experiences​ whether for ​your wedding, birthday or any gathering.

Our ​outdoor spaces​ include large sunny expanses of grass, the speckled shade of our decades-old​ raintrees (idyllic for weddings), ​or the versatile area around our ​saltwater pool, ​which has shaded seating, and ​easy bar/kitchen access.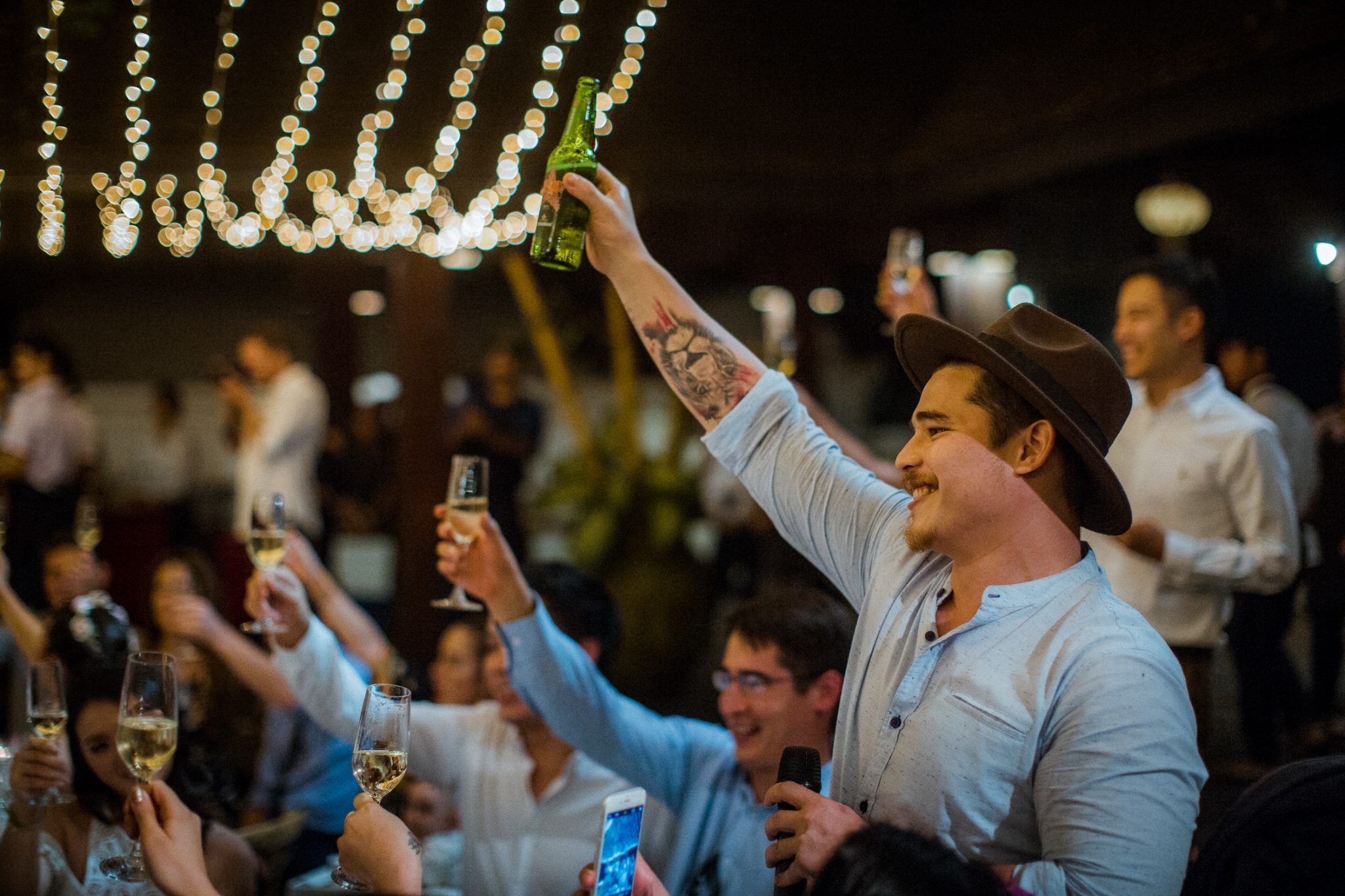 Indoors, a classy but ​relaxed dining room​ is ready to use with an adjacent, fully equipped kitchen. The second-floor balcony follows the shape of the house uninterrupted, looking down on the swimming pool, a great place for a mix of fresh air and privacy during any event. 

Pictures and descriptions can only take you so far, and we understand that seeing Saraphi House in person will help you match the venue to the image in your head. Contact us any time to organise and visit, tell us what you have planned and we will help elevate your gathering with our trusted local vendors and suppliers to reach success and beyond.

Bring all the other elements of your special day, let them take root here at Saraphi House.