---
 Side by side with our own programs, Saraphi House welcomes outside organizers to host their own unique wellness events or retreats.

Our house is your house, so feel free to be creative!

Your event will enjoy full use of our House, wellness facilities, authentic village location, assistance with logistical planning and excursions, and marketing tools, including a feature on our Upcoming Retreats page. Enjoy seamless planning; our bilingual team (Thai/English) will help you create headspace in which you can be calm and present as a retreat leader or event host. We are committed to enhancing this memorable experience for you and your tribe.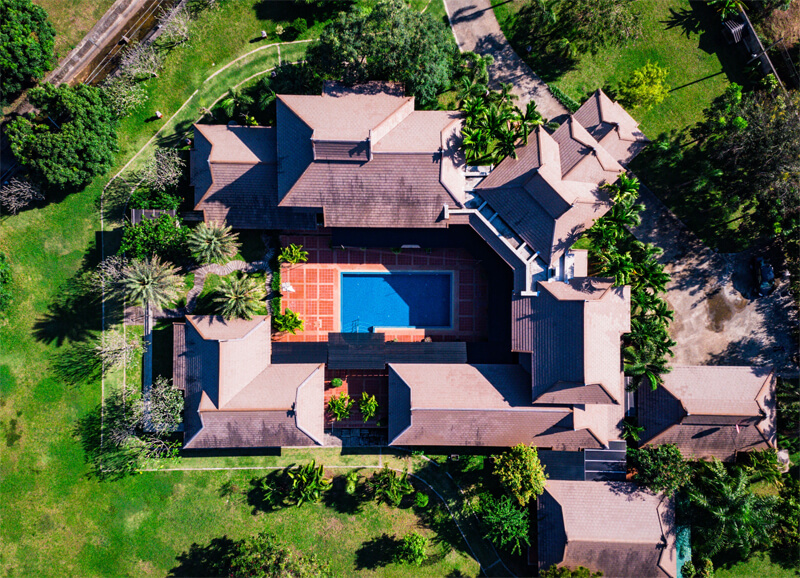 Facilities
---
Entire villa to yourselves, shared accommodation for up to 14 persons (incl. retreat leaders)

Property set on 12 acres of land, organic orchards 

Use of all amenities

Semi open-air gym for functional training

12-metre saltwater swimming pool

Poolside yoga or in the garden

Eco-friendly environment

Running path

Towels, yoga mats, straps, blocks, meditation cushions

Meditation room

Dedicated chill-out areas, hammocks and bar

On-site Thai or foot massage (additional charge)

Flat-screen TV, portable speakers, whiteboard

Toiletries

Transport services (additional charge)

Daily communal cleaning services

Laundry facilities
Catering
---
Private Chef - we can help you find a quality Chef according to your group's dietary needs for the duration of your retreat. You have access to our organic fruit and vegetable garden and can hand pick what's in season too.
Access to 2 Kitchens (indoor & outdoor)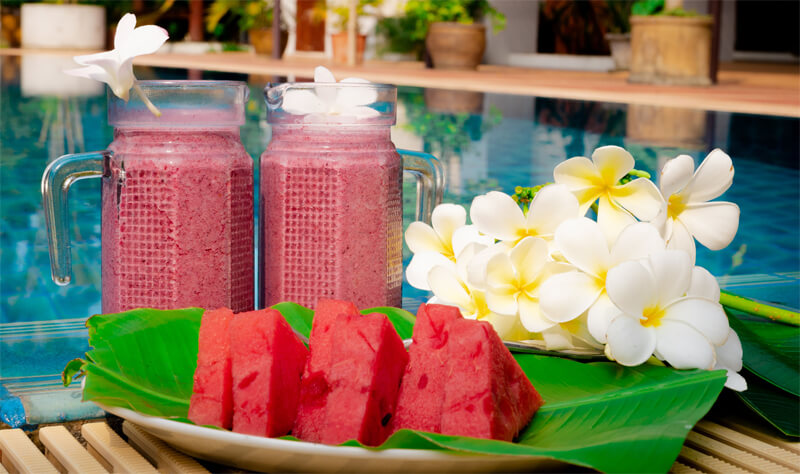 ---
Concierge service
We speak fluent English and Thai and have the local know-how and access to local vendors whom we can introduce you to (photographers, DJs, caterers etc) so can make your life easier

We can help to suggest excursions, activities around Chiang Mai

Organise a driver or transportation (advance notice required)

If you need help from local practitioners (i.e. yoga teachers, masseuse, sound healers, Muay Thai instructors etc., we can help coordinate this, with an additional charge and advance notice)
---
Marketing
We will spread the word to our community and advertise your event on our website and social media
 How does it work?
---
Step 1 - Contact us with dates you have in mind (form below) 
Step 2 - Review pricing, reserve dates and make your deposit
Step 3 - Review logistics and planning with a Saraphi House team member
Step 4 - Market your retreat to your community
Step 5 - We will market the event to our community also
Step 6 - Manage your attendees list, and make your last payments to us
Step 7 - Voila! Arrive for your Retreat and create beautiful memories
Contact us here if you have more questions about hosting your retreat, we are happy to help make your experience amazing.
**please note that we are situated in a local village; during weekdays there are morning announcements to the local community by our Village Chief and occasional evening music and celebrations from the locals. Although the house is located some distance away, we'd like to notify our guests in advance. If you are looking for complete silence, this may not be the right retreat space for you. However if you are looking to experience true village authenticity, then come on over!**